Welcome! We're Glad You're Here
We want you to feel welcome and invited.
No matter where you've been or what you've done – we want you to feel welcome and invited into a group of believers where grace and truth really do make a difference.
Worship Services: 9:00 AM & 10:45 AM

In-Person & via live stream

 

Adult SundaySchool: 9:00 AM & 10:45 AM

 

Children's Ministry: 9:00 AM & 10:45 AM 

Infant- 4th grade

 

Student Ministry: 9:00 AM

 7th-12th grade (Sunday school Class, then students sit together in the Worship Service at 10:45 AM.)

Learn More

 

Crossroads 56: 10:45 AM
           5th & 6th grades
Prayer Meeting – 5:00-6:00 PM
AWANA – 6:30-8:15 PM during the School year (potty trained 3 year olds to 6th grade)
Student Ministry – 6:00-8:15 PM (7th-12th grade)
Women's & Men's  Bible Study – 6:30-8:15 PM during fall/spring semesters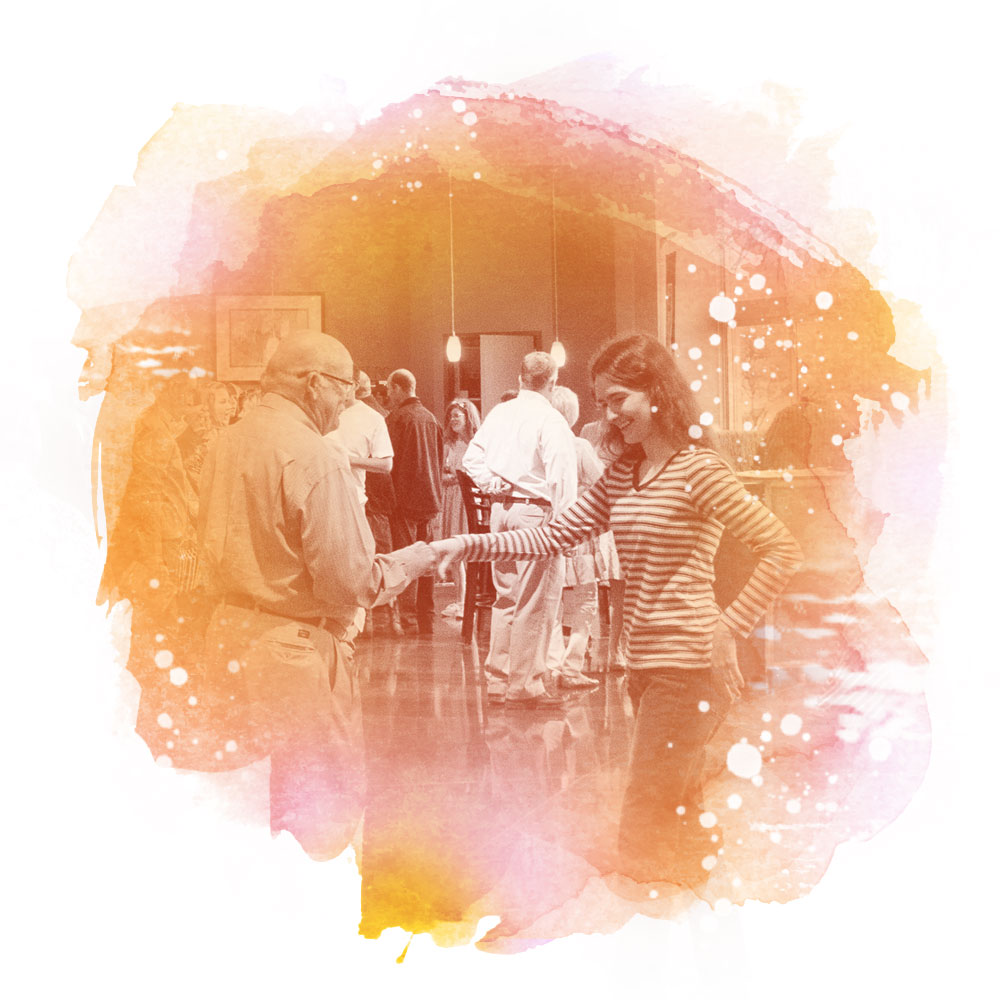 Frequently Asked Questions
All of the services (9:00 and 10:45 AM) include the same sermon and music.  On your first visit, it's best to arrive about 15 to 30 minutes early, particularly if you need time to locate our nursery or classroom facilities for your preschool or elementary children during the service.
THE HUB Student Ministry has Sunday School for grades 7th-12th, meeting in the Student Ministry Area during the 9:00 AM service.  This area is to the right after you walk through the main doors. During the 10:45 AM service, all students sit together in a designated student section in the worship center.
Children (8 weeks to 6th grade) have class at 10:45 AM ONLY.
Various adult classes meet during the 9:00 and 10:45 AM services.
At CBC, you'll quickly discover the relaxed atmosphere. That's because we believe God looks at the heart, not at our clothes. So you should wear whatever is comfortable for you, from Sunday best to jeans.
What are the services like?
Our worship services are casual and contemporary. We have a fresh blending of new praise and worship songs and hymns, and a Bible message. Each Sunday, the sermon and music are the same in all the services.
In our amazing Children's Ministry areas, teachers and workers provide a safe environment for your children to have fun, make friends, and discover God and His Word. Children (8 weeks to 6th grade) have class at 10:45 AM only.  We are using the Church Center app (download in your app store) for hands-free check-ins.  If you would like to use this process, please fill out this form first.  Then, download the Church Center app before you arrive on Sunday morning.

Children are also welcome in the Adult worship service.  We ask that they be quiet and respectful.  There are crayons and children's activity pages near the main doors to the building or you may bring your own.
Will they ask me for money?
At CBC we do not ask our guests for money, rather the worship service and Bible studies are our gift to you.
Is there a place for me at CBC?
Visit our Ministries page to learn more about the various ministries and groups you can get involved with according to your interests and/or age.
Will I still be welcome if I don't believe the same things?
You will be welcome no matter what you believe. We are all on a life journey and want to encourage each other as we travel together. It is our hope that you will find a true relationship with God through Jesus Christ. This is the place to ask questions, to get to know what the Bible says, and to meet followers of Jesus.