Currently Serving on the Elder Board:
David denHartog, Bobby de la Garza, Brad Marshall, Dean Elliott
The Elder Board is a volunteer, nominated position. They serve as a group by making governing decisions regarding our church. They serve individually in many different areas. Read their bios below to learn more about each of them.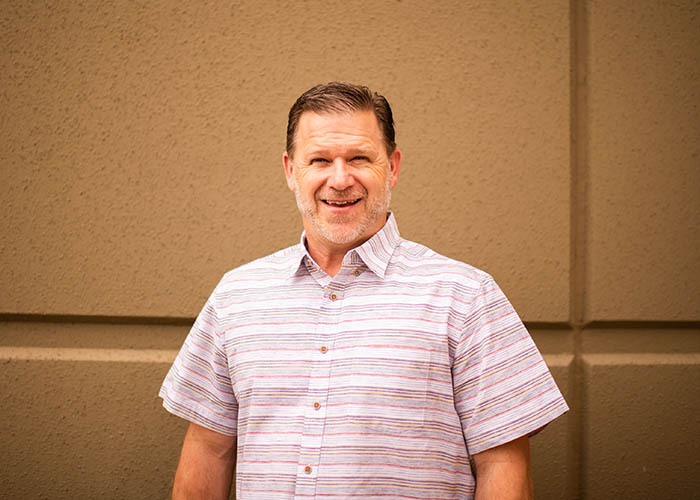 Brad grew up in Lubbock, Texas where he met his wife DeNay. They have been married for 29 years and have 4 daughters. Brad graduated from Texas Tech University with a Bachelors degree in Finance and has worked in small business, commercial lending and currently works in residential, commercial and investment real estate. They moved to Cleburne in 2007 and have been members at CBC since then.
Brad loves spending time with his family and being involved in their activities. Brad has a true heart for people and loves building relationships. His gift for helping others is reflected in his ability to encourage and motivate. Brad came to know the Lord in middle school and is truly grateful to the many who have have challenged and poured into him over the years.
Both Brad and DeNay have been involved in several ministries including small group, Children's ministry, ReEngage and the Connections ministry. They are currently leaders in the ReEngage marriage ministry and Children's Check In.
I was born in Arlington Texas and spent the majority of my childhood in the Whitney Texas area. I had always attended church as a child, but my relationship with God was not something I pursued daily. As time went on, I continued to go about my life and push God to the back burner. In May of 1990, I married my beautiful wife, Vicki, and we began to start our family. I did not fully rely on God even then. As my marriage began to fall apart and my life began to feel empty, I felt a calling on my heart. I accepted Jesus as my Lord and Savior in the summer of 1995. Since then, the Lord has worked to rebuild my marriage and provide me with the means to lead my family as a man of God. He has also given me opportunities to serve and minister at work, at church, and with various people that come into my life.
My wife, son, and daughter began attending Cleburne Bible Church in 2007. It was a great step that has allowed our family to grow spiritually. We have grown closer as a family and as believers in Christ. The community and fellowship that we have participated in has taught our family to value others and work to further the Kingdom. We are blessed by the community, the friends, and Grace that Cleburne Bible Church has. I am so thankful to serve on the Elder Board and as part of the Greeter Team as well.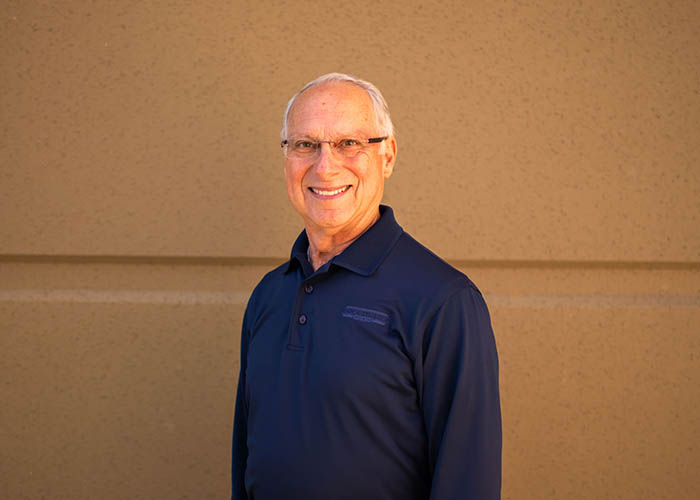 Bobby de la Garza graduated from Texas A&M University in 1973. He has worked in various aspects of the automobile business since that same year and has been the owner of Cleburne Ford since 2008.
Bobby came to know Jesus Christ as his Lord and Savior in 1979. He had "religion" however it wasn't until he put his trust and faith in Christ as his Savior that a new relationship began. That hunger to know Christ continues to this day.
Bobby shares that next to accepting Christ, marrying Cindy in 1976 was the next best thing he's done in his life. They have one daughter and four granddaughters. They give God the honor and glory for their strong marriage and have jointly served for several years in a ministry called re-engage. They have found this ministry is a safe place for couples to grow in their marriage through stories, teaching and small groups.
Since 2009 Bobby has been a Sunday School teacher for 4th & 5th grade boys. In addition he served as Chairman of the Capital Campaign to build the addition to the Children's Wing. He believes passing on the baton of Christianity to the next generation is an incredible honor and privilege.
Bobby has also served as Chairman of the Missions Committee since 2014. He and Cindy have had opportunities to serve on short term missions' trips to Africa, Central America, South America, Ukraine and the Philippines.
Bobby and Cindy enjoy being part of a community group. They have found this to be a safe, enjoyable experience to share life with other couples, while taking a deeper dive into the Scriptures.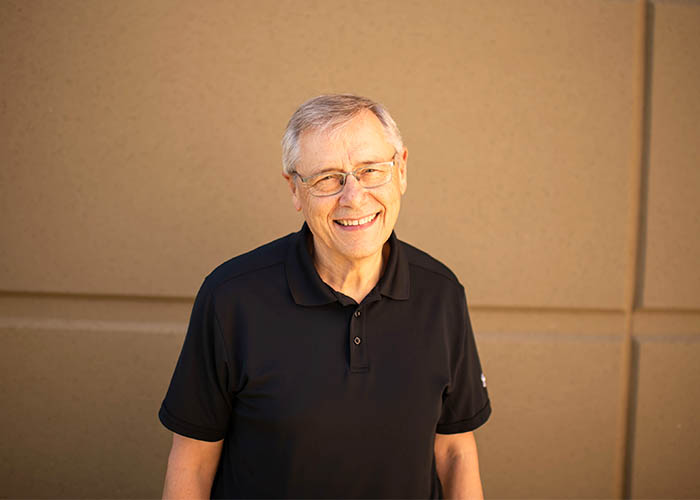 David denHartog became a Christian under the ministry of Campus Crusade for Christ while doing his undergraduate work at the University of Iowa. After graduation with his bachelor's degree in 1970 he attended Dallas Theological Seminary, where in 1974 he received a Master of Theology degree. In 1998 he earned a Doctor of Ministry degree from Phoenix Seminary. He has been pastoring Cleburne Bible Church since December of 1981. He is married to his wife Beth, with whom he enjoys partnering in ministry and connecting with their five children and spouses and their many grandchildren.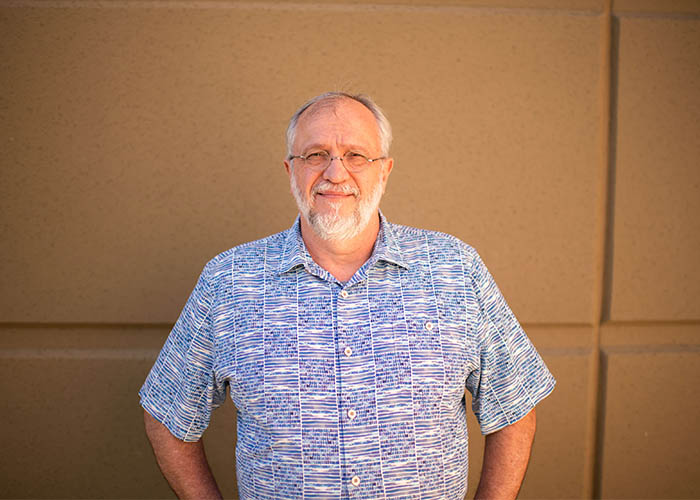 Since 1994, I have served here in a number of capacities including as a Youth Pastor, a teaching pastor, and an administrator. Now, I split my time between administrative/financial duties and leading the re:generation ministry, teaching, and preaching.
I grew up in East Texas in a Baptist church. I went to Texas A&M, graduated with a Bachelor's Degree in languages in 1985, and did an internship at Grace Bible Church after graduation. I had grown up in a Christian home and had trusted Christ just before I turned 9. However, I didn't get the kind of Bible teaching that I fell in love with until I began attending Grace Bible Church while attending college. It made a big impact. I wanted a lot more, so I enrolled in Dallas Theological Seminary the summer of the year following my internship. While working on a masters in theology, I served part time in my hometown at Main Street Baptist Church. I met my wife, Wendy, while interning at Grace Bible Church. After she graduated from Texas A&M, she attended Dallas Seminary and we got married in 1988. I graduated from DTS in 1994 with a Masters in Christian Education, and later a Divinity equivalency.
Our first job in full-time ministry was here in Cleburne starting in the Fall of 1994. We have been blessed by God with three grown children, Charissa and Travis, and Sam.
Elder Emeriti and Their Wives
These Elders, who have served on the Elder Board in years past, are listed with their wives. All remain as honored and esteemed leaders in the church. Each were instrumental in the life of Cleburne Bible.
Val (deceased) and Charlotte Loose
Pat and Marsa Lee Linkenhoger
Sam (deceased) and Lana Jo Hommel