Cleburne Bible Church is Elder led
Currently Serving on the Elder Board:
David denHartog, Dean Elliott, Brad Marshall, Eric Bishop, Stephen Burdett,
Adam Stewart, Bobby de la Garza
The Elder Board is a volunteer, nominated position. Elders are selected on the basis of their Biblical qualifications. Cleburne Bible Church elders are called to be under-shepherds of the flock and as such, serve as examples to the flock under the Chief Shepherd, the Lord Jesus Christ.  And as under-shepherds, their role is one of servant leadership.  That leadership is conducted on the basis of the Constitution of the church. They serve as a group by making governing decisions regarding our church. They serve individually in many different areas and ways. Read their bios below to learn more about each of them.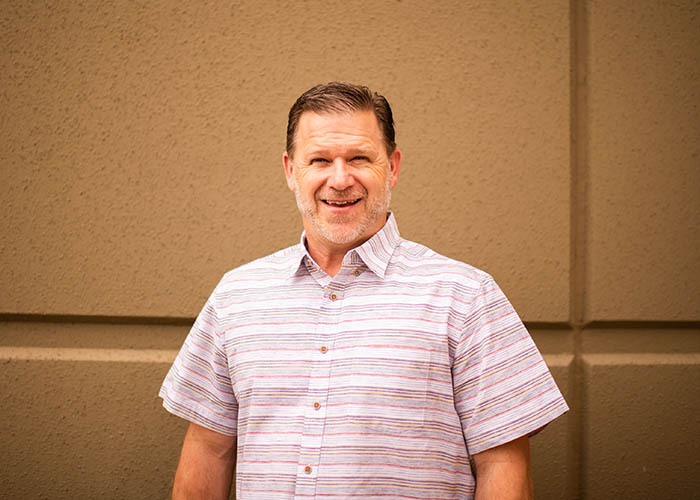 Brad grew up in Lubbock, Texas where he met his wife DeNay. They have been married for 29 years and have 4 daughters. Brad graduated from Texas Tech University with a Bachelors degree in Finance and has worked in small business, commercial lending and currently works in residential, commercial and investment real estate. They moved to Cleburne in 2007 and have been members at CBC since then.
Brad loves spending time with his family and being involved in their activities. Brad has a true heart for people and loves building relationships. His gift for helping others is reflected in his ability to encourage and motivate. Brad came to know the Lord in middle school and is truly grateful to the many who have have challenged and poured into him over the years.
Both Brad and DeNay have been involved in several ministries including small group, Children's ministry, ReEngage and the Connections ministry. They are currently leaders in the ReEngage marriage ministry and Children's Check In.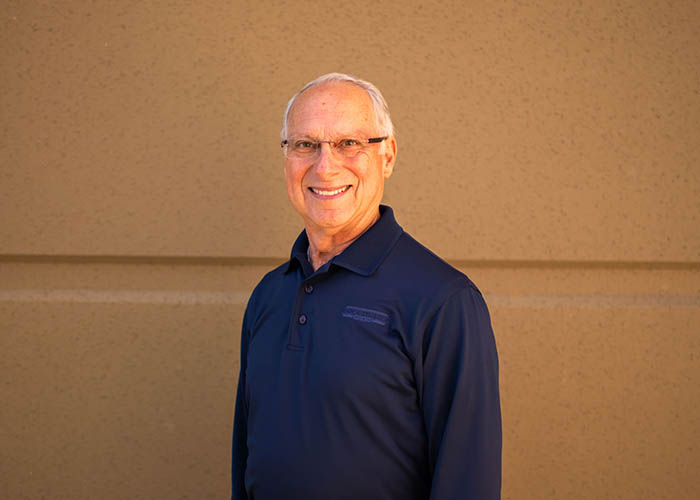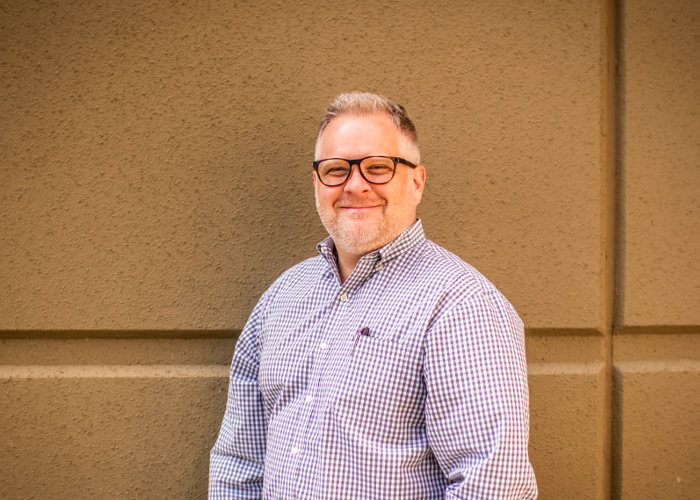 Eric grew up in Fort Worth area and moved to Cleburne in 2013. Eric and his wife Joni have been married since 2000 and have a son and twin daughters. Eric graduated from University of Texas at Arlington with a Bachelor's degree in Management and has worked in the IT industry since 1998 in both technical and sales roles. Eric and Joni started attending CBC in October 2016 and became members shortly after.
"I was saved young, but God became real to me in my teen years as I went through some trials. God has been faithful through the years with His chastening, blessing, and comforting as we have walked through valleys and ascended to mountain tops. Since coming to CBC I have grown to understand the true meaning of discipleship and the benefit of authenticity and vulnerability. I have been gifted with leadership and an ability to connect with people and I want to use my stories of success and failure to further His work in the lives of those at CBC and in the greater community. Serving on this Elder Board is a responsibility I take soberly and I covet your prayers that I 'walk worthy of the calling' (Eph 4:1-2)."
In addition to the Elder Board, Eric currently serves as a member of the Lead Teams for both Men's Ministry and Community Groups and is a member of the Worship team. Along with Joni, he has served in the Re-Engage ministry in the past and they still welcome the opportunity to share their marriage story to encourage other couples. Outside of church Eric enjoys spending time traveling, outdoor activities and is a foodie. 
"While I serve on this board individually and take the matters of the board in confidence, I could not do this without Joni's support. God gave me a helper and to know she shares in this service with me is a great comfort."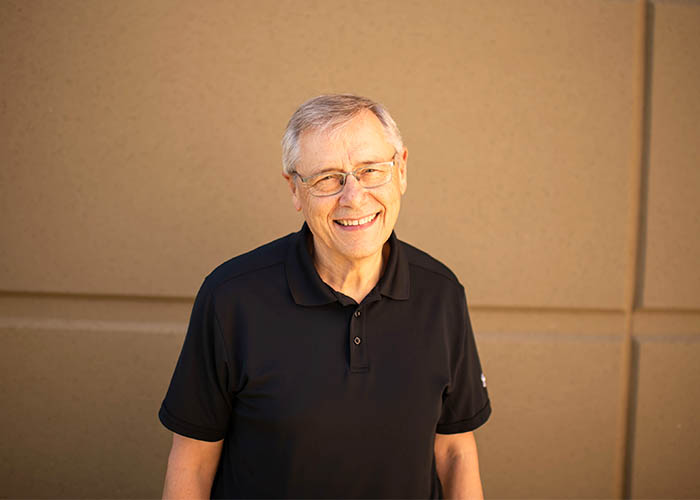 David denHartog became a Christian under the ministry of Campus Crusade for Christ while doing his undergraduate work at the University of Iowa. After graduation with his bachelor's degree in 1970 he attended Dallas Theological Seminary, where in 1974 he received a Master of Theology degree. In 1998 he earned a Doctor of Ministry degree from Phoenix Seminary. He has been pastoring Cleburne Bible Church since December of 1981. He is married to his wife Beth, with whom he enjoys partnering in ministry and connecting with their five children and spouses and their many grandchildren.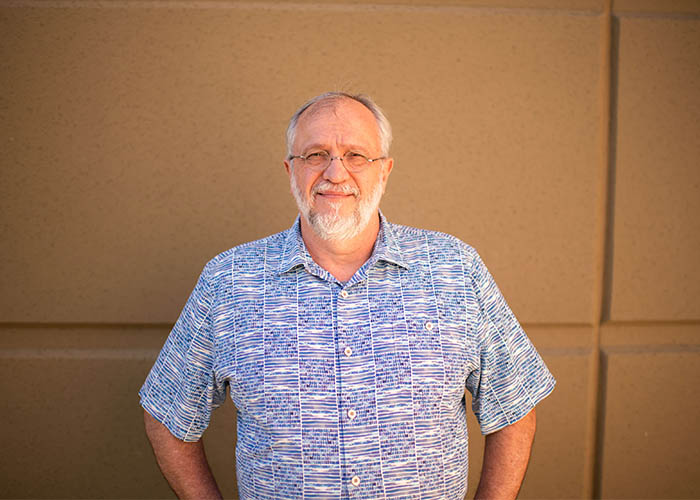 Since 1994, I have served here in a number of capacities including as a Youth Pastor, a teaching pastor, and an administrator. Now, I split my time between administrative/financial duties and leading the re:generation ministry, teaching, and preaching.
I grew up in East Texas in a Baptist church. I went to Texas A&M, graduated with a Bachelor's Degree in languages in 1985, and did an internship at Grace Bible Church after graduation. I had grown up in a Christian home and had trusted Christ just before I turned 9. However, I didn't get the kind of Bible teaching that I fell in love with until I began attending Grace Bible Church while attending college. It made a big impact. I wanted a lot more, so I enrolled in Dallas Theological Seminary the summer of the year following my internship. While working on a masters in theology, I served part time in my hometown at Main Street Baptist Church. I met my wife, Wendy, while interning at Grace Bible Church. After she graduated from Texas A&M, she attended Dallas Seminary and we got married in 1988. I graduated from DTS in 1994 with a Masters in Christian Education, and later a Divinity equivalency.
Our first job in full-time ministry was here in Cleburne starting in the Fall of 1994. We have been blessed by God with three grown children, Charissa and Travis, and Sam.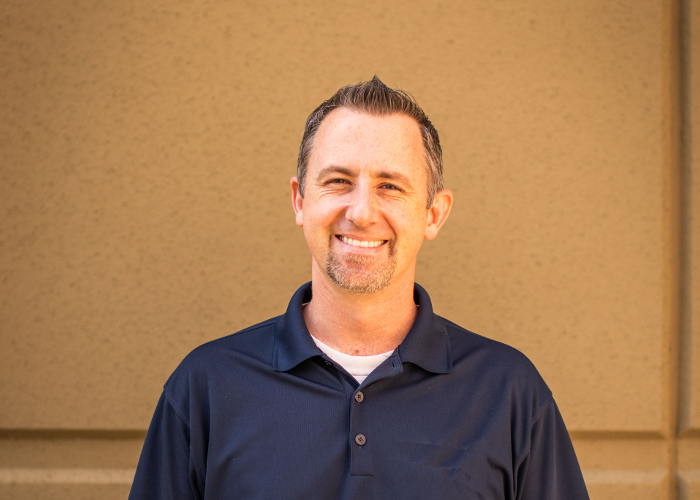 Stephen Burdett was born and raised in southern California. Stephen graduated from the University of California, Los Angeles with a bachelor's degree in Mechanical Engineering and works as a design engineer. He and his wife Amanda were married in 2005 and moved to Texas in 2006. They have three girls and two boys. Stephen and Amanda started attending Cleburne Bible Church in 2010 and joined later that year.
Stephen grew up in a Baptist church and became a follower of Jesus as a child. High school was a time of personal growth as he was challenged to serve and pursue Jesus. Since joining to Cleburne Bible Church, Stephen has been challenged to connect in community with authenticity. This has helped him to experience God's love and grace in life-changing ways. Stephen is thankful for God's faithfulness and excited anytime Jesus uses him to serve others and bring glory to God.
In addition to the Elder Board, Stephen volunteers in the Student Ministry and teaches in the Discovery class and the Bridge. Stephen and Amanda also serve in an adult small group and as members of the Worship team.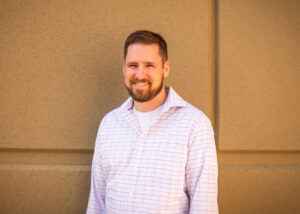 Adam grew up in Cleburne and was taught about Jesus both at home and at church throughout the years of his childhood.  In 1999, he left home to pursue a career in medicine. He went to college in Abilene where he met and married his wife Alisha.  Eventually, the family moved to Temple, where Adam trained in ophthalmic surgery.  He moved back to this area and has been doing eye surgery for many years and loves helping people see.
Adam's story includes personal revival upon returning home and joining CBC in 2011. He said, "All those years of studying and training brought many spiritual experiences and I was led by God throughout, but in all the work I found myself desperate to recapture my love for the Word of God and to grow spiritually. The leaders at Cleburne Bible were obviously passionate about meeting this need.The years I have had here are the best years of my life so far. We have loved being part of this family."
He and Alisha have four boys, and have served in many ministries at CBC. Adam has taught adult classes, led several small groups, and volunteered for many years in youth. In the community, he has been given daily opportunities to honor the Lord in his eye clinic and finds many opportunities to pray with his patient. Alisha serves on the worship team and the boys are active in the youth group. From Adam, "Being part of this leadership team is truly one of the greatest gifts of my life. I ask for the Lord's grace to make me worthy of the calling and up to the challenge."
Elder Emeriti and Their Wives
These Elders, who have served on the Elder Board in years past, are listed with their wives. All remain as honored and esteemed leaders in the church. Each were instrumental in the life of Cleburne Bible.
Val (deceased) and Charlotte Loose
Pat and Marsa Lee Linkenhoger
Sam (deceased) and Lana Jo Hommel