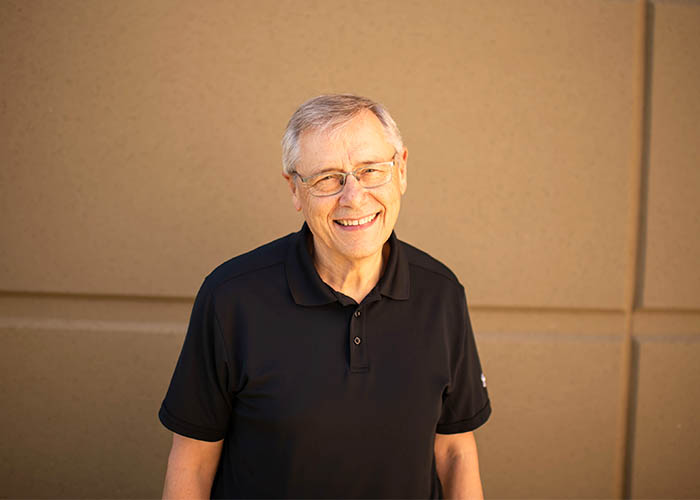 David denHartog, Senior Pastor
David denHartog became a Christian under the ministry of Campus Crusade for Christ while doing his undergraduate work at the University of Iowa. After graduation with his bachelor's degree in 1970 he attended Dallas Theological Seminary, where in 1974 he received a Master of Theology degree. In 1998 he earned a Doctor of Ministry degree from Phoenix Seminary. He has been pastoring Cleburne Bible Church since December of 1981. He is married to his wife Beth, with whom he enjoys partnering in ministry and connecting with their five children and spouses and their many grandchildren.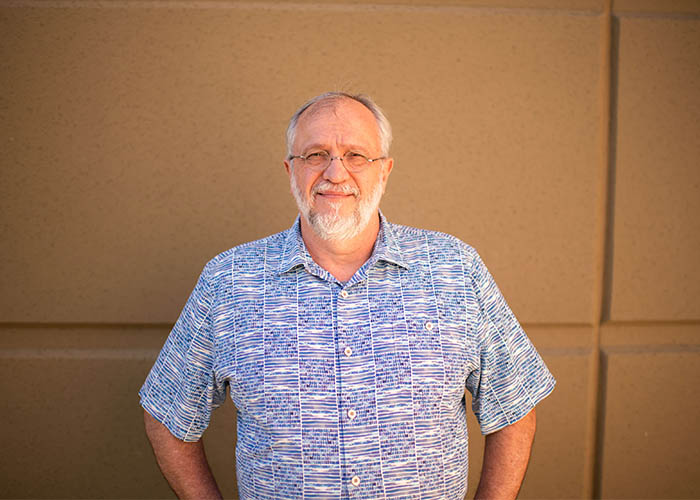 Dean Elliott, Associate Pastor
Since 1994, I have served here in a number of capacities including as a Youth Pastor, a teaching pastor, and an administrator. Now, I split my time between administrative/financial duties and leading the re:generation ministry, teaching, and preaching.
I grew up in East Texas in a Baptist church. I went to Texas A&M, graduated with a Bachelor's Degree in languages in 1985, and did an internship at Grace Bible Church after graduation. I had grown up in a Christian home and had trusted Christ just before I turned 9. However, I didn't get the kind of Bible teaching that I fell in love with until I began attending Grace Bible Church while attending college. It made a big impact. I wanted a lot more, so I enrolled in Dallas Theological Seminary the summer of the year following my internship. While working on a masters in theology, I served part time in my hometown at Main Street Baptist Church. I met my wife, Wendy, while interning at Grace Bible Church. After she graduated from Texas A&M, she attended Dallas Seminary and we got married in 1988. I graduated from DTS in 1994 with a Masters in Christian Education, and later a Divinity equivalency.
Our first job in full-time ministry was here in Cleburne starting in the Fall of 1994. We have been blessed by God with three grown children, Charissa and Travis, and Sam.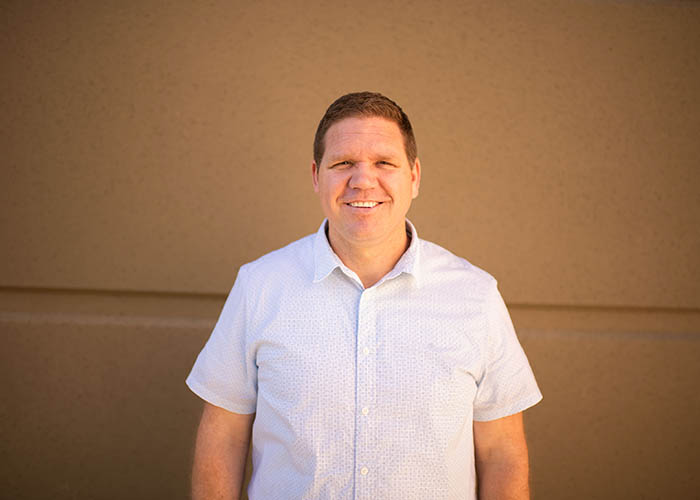 Tom Worthley, Worship Pastor
My wife, Leigh and I, were married in 2005 and we now have 4 children. I attended Baylor University and earned my undergraduate degree in church music and a Master's degree in Social Work. I am the worship leader and also provides counseling for a fee through Hope Restored Counseling.
For those who are interested in serving in the worship arts ministry, in whatever facet, I would encourage you to introduce yourself and become involved. I have come to believe with all my heart that the church should lead in the arts.
We, as Christian artists, have the most profound story to tell! It is a story that is filled with hope. A story that transforms lives forever. We have the tremendous calling of sharing that story with authenticity, passion, and excellence as we worship through our art. God has gifted His people to make His name known and I challenge you to share your gifts so that others may be blessed and encouraged as they see you use what the Lord has made you to do. Come be a part of what God is doing in the lives of His people through CBC!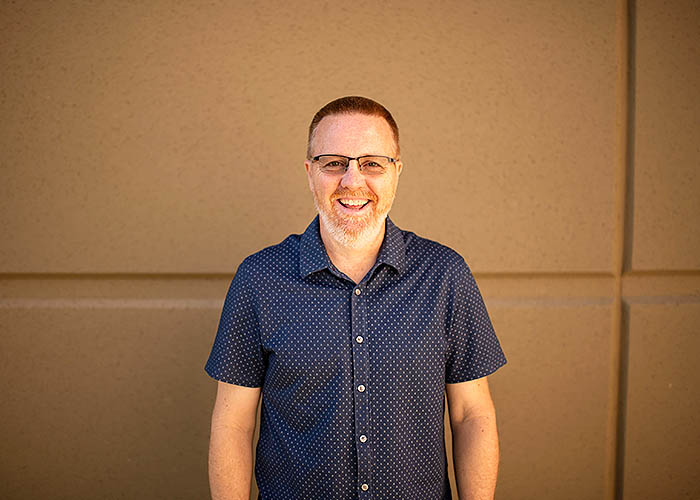 Kevin Bentley, Connection Pastor
My story is one of God's grace! I was raised by two Jesus-loving parents; a dad who was a pastor and a mom who made the house a home. I believed upon Jesus as Savior at the age of 9. Mindi entered my story, and we were married in 1995. She is the most godly and humble person that I have ever known. She has faithfully taught 1st grade at Irving Elementary since 1995. Lauren became a part of our story in 2001. Today, she is studying to be a teacher as well and pursuing a photography career. She adds joy to our journey! I graduated from Tarleton State University with a Bachelors in 1995 and began teaching at Cleburne High School. Also, in 1992 I became the lead pastor of Bono Baptist Church and served there for 20 amazing years. Then, in 2011, I joined the team at the Christian Heritage Foundation where I built a ministry connecting pastors in the US to pastors in Israel.
Now, my story has taken another turn. I am the Business pastor at DMI Corp in Cedar Hill and the Connection Pastor here at CBC. The word "connect" is an interesting choice of title. The Lord has always used me to connect people to people and people to the word of God. I enjoy helping to bring together the Body so that we may all mature in Christ (Ephesians 4:13). It is my hope that our story might intersect your story in some meaningful way as we continue to walk out His story!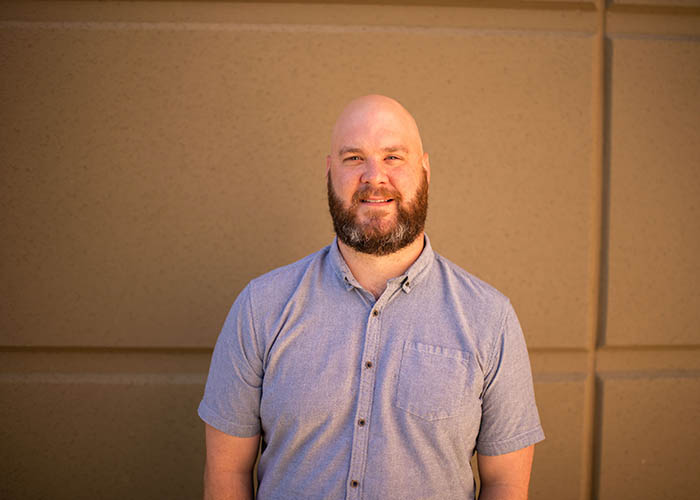 I trusted Christ for my salvation when I was 19 and immediately jumped into serving and interning in student ministry because I could see how valuable it would have been if there had been someone pursuing me about Jesus through my rebellious teen years. During this time I began to feel like teaching and working with students was more than just something I enjoyed but where God was leading me to serve Him and pursue a life in ministry and I've been in student ministry ever since. I received my bachelor's degree in Christian Ministry from Liberty University. I joined CBC staff and met my amazing wife in 2013. We have 2 awesome boys, Wyatt and Hudson.
There are always ups and downs in student ministry but seeing a teen who has just poured his or her heart out to Christ is to me one of the most awesome moments to experience… one which reminds me of the main reasons why I do what I do. In the ups and the downs, the reality of being a student pastor is that it's not about me. I got into student ministry because of Christ, the successes I see are because of Him, and I endure the difficulties out of love for Him.
Austin Barna, Associate Youth Pastor
I trusted in Christ for salvation as a child. During my freshman year of high school my faith began to develop rapidly and it was at that time I became confident that the Lord was calling me to ministry. I began taking a more active leadership role in my home church youth ministry and also volunteered with Teens For Christ. In 2016 I married my beautiful wife Bethany and I began serving on staff at FBC Tenaha. In 2018 I was blessed to receive a bachelor's degree in Biblical and Theological Studies from Liberty University. Currently, my wife and I are both living and working in the city of Cleburne. We are blessed to be here and are proud to be a part of CBC.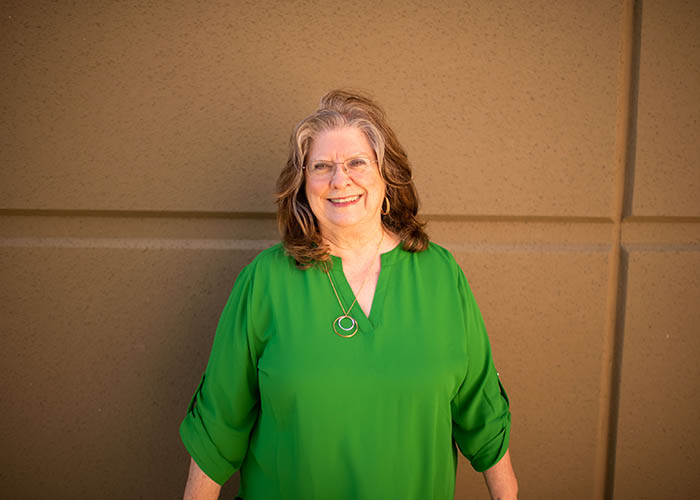 Vicki Neutzler, Children's Minister
I'm best known as "Miss Vicki" at Cleburne Bible Church as both children and adults struggle with such an unusual last name as Neutzler. I have been married to Larry Neutzler for 45 years. We have two grown children with families of their own and four grandchildren! Larry and I joined Cleburne Bible in the summer of 2000. Soon after, I resigned from my teaching position in Grandview, Texas and in July of 2004, joined the staff of Cleburne Bible as Children's Minister. The challenge of reaching and teaching kids at CBC has allowed me to experience total reliance on God as He provides the volunteers and resources each week to take care of the growing numbers of children as we love them and point them to Jesus.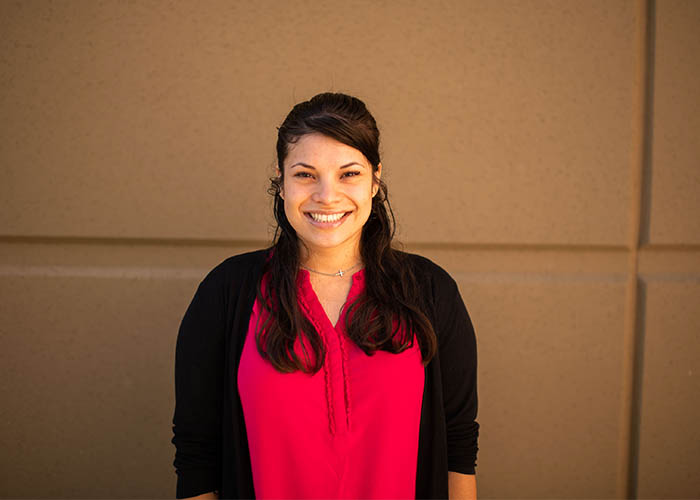 Adrianna Solis, Administrative Assistant and Web Editor
"I was born & raised in Cleburne, Texas. I put my trust in Christ in 2016, shortly after turning 20-years-old. Soon after becoming a believer I began attending Cleburne Bible Church. It was the first church I attended after putting my trust in Christ Jesus and I been here ever since. In August of 2020 I began working part-time at CBC as the Student Ministry Assistant. In March of 2021 I was offered a full-time position as Secretary/Admin Assistant. The Lord continued to bless me by opening the opportunity for me to take on Web Editor the Summer of 2022."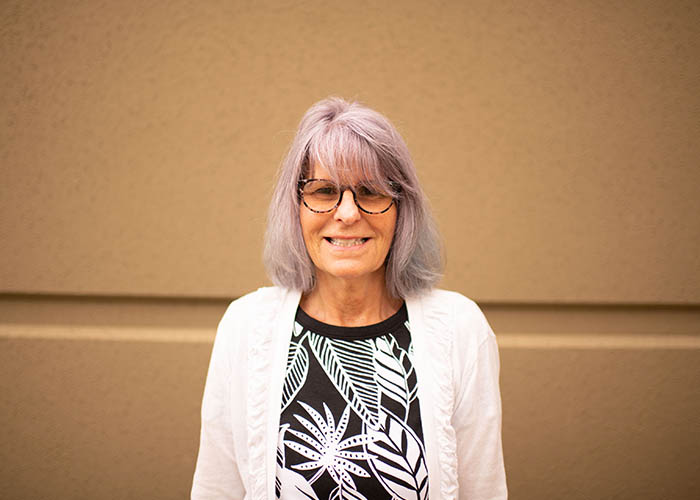 Barbra Valerio, Nursery/Preschool Coordinator
My name is Barbra Valerio. My family and I joined Cleburne Bible Church in the summer of 1994, and have been serving in various positions in the Children's Ministry ever since. In November, 2013 I became the Nursery / Preschool Ministry Coordinator. My goal, as well as the desire of my heart, is to provide an organized, safe, and fun loving environment. I seek to create a safe place that facilitates personal growth and development for all children; filled with opportunities to learn biblical truths and the love of Jesus Christ. When parents drop off their children, I want them to feel secure knowing that their children are learning, well cared for, and loved here at CBC. I am so blessed that God led us here to Cleburne Bible Church, a place where grace does indeed make a difference.
Callie Hoerner, Children's and Student Ministry Administrative Assistant
My name is Callie and I grew up in a loving, Christian home. I placed my faith in Christ when I was about 6 years old. I remember loving the Lord since I was young and as my knowledge and faith grew, so did my love for Him. My hope and prayer is that God will use my life for His will to bring about His glory and further His kingdom. My wonderful husband, Ryan and I were married in November of 2019. Marriage has been an amazing journey filled with smiles, tears, and a lot of love. Ryan works as an energy advisor and United Cooperative Services in Cleburne and serves on our guardian team. While I don't have children (yet), I do have two cats, Camry and June Bug, who bring much joy and laughter to my life. I graduated from Southwestern University in 2017 with a bachelor's degree in Kinesiology and graduated from Criswell College in 2020 with a master's degree in Christian leadership. I am also a certified personal trainer. Before this I was a preschool teacher in Fort Worth. While I will miss the excitement and chaos that is teaching, I am excited to join the CBC team and make an impact for Christ!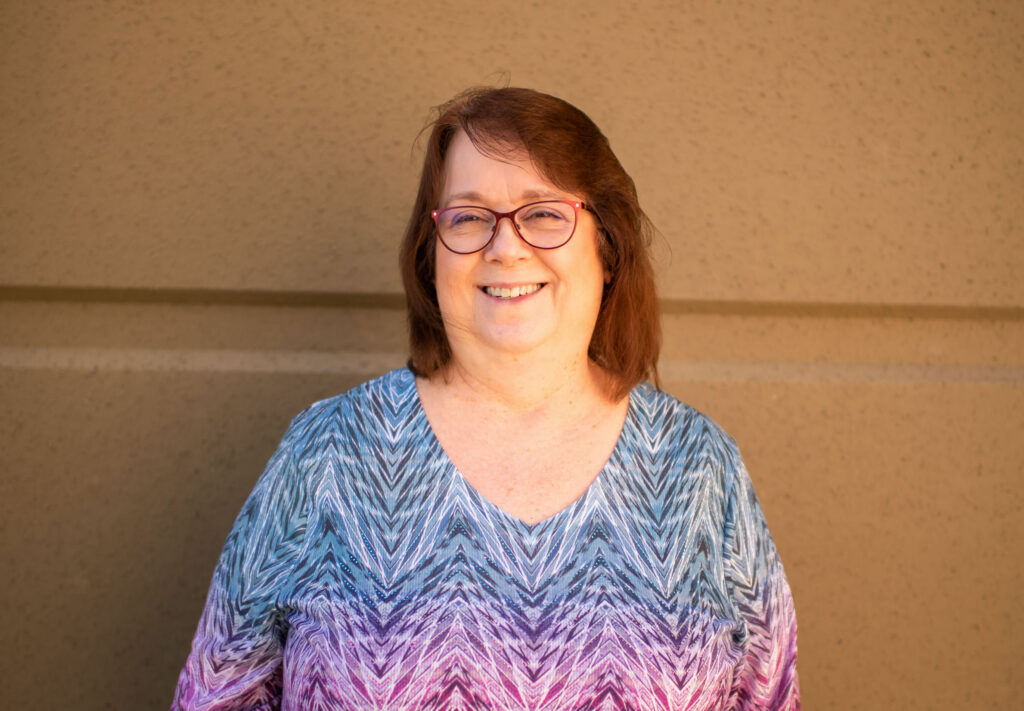 Catherine Valentino, Financial Clerk
Catherine joined the staff on May 30, 2014. She serves as Financial Clerk for the church. Catherine is married to Rick, an Ultrasonic Technician for NDE Labs of Benbrook. Catherine and Rick have lived in Joshua since August 1998.  They have 5 adult children, 18 grandchildren, and 4 great-grandchildren.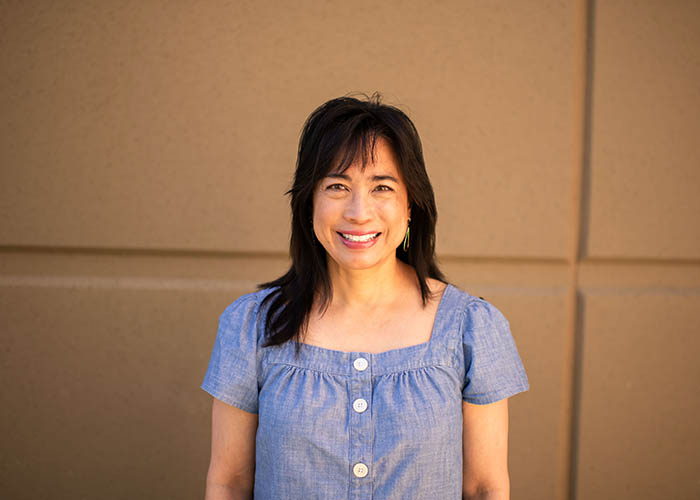 Wendy Elliott, Receptionist
Wendy is one of our receptionists, having joined the staff in January 2006. Wendy is married to Dean, the Administrative Pastor, and they are the parents of three grown children, Charissa, Travis, and Sam. They have been in Cleburne since 1994.
Brian Goodman, Facilities Manager
Brian has served as Facilities Manager for twelve years. He and his wife, Janet, are long-time Cleburne residents. They have two adult sons and seven grandchildren.
Alma Ortega, Lead Housekeeping
Alma began working at CBC in 2016. She is married to Casimiro and enjoys helping others.
Scott Tennison, Audio/Visual engineer