Support of Missionaries at Ceburne Bible Church
Support of Missionaries at Cleburne Bible Church
Cleburne Bible Church supports the spread of the Good News about Jesus Christ through:
As we reach out around the world we fully realize that God must go before us to call people to Himself. He uses us as His instruments in this endeavor, both through our prayers and our financial support.
The primary financial support of CBC missionaries is through the CBC mission fund – 15% of all undesignated offerings to the church go into this fund. The CBC mission's committee has established guidelines for the use of these Mission Funds.
The mission committee is focused on supporting the current mission and outreach ministries listed on these pages. Thus, we are currently not accepting new missionaries applications.
If God should so lead you to support one of the missionaries or ministries listed on these pages, please use the link next to the missionary. This will lead you to the supporting mission organization for the respective missionary and guide you to know how you can support them directly through that organization.
If you have any questions, please don't hesitate to contact a member of the mission's committee:
While CBC does participate:
Whereas, our Lord Jesus Christ mandated us to go and make disciples of all nations (Matthew 28:19-20) &,
Whereas, Our Lord also said that we will by His Spirit be His witnesses in Jerusalem, in Judea and Samaria, and to the ends of the earth (Acts 1:8);
Therefore the purpose of the mission funds of Cleburne Bible Church will be to support the making of disciples of Christ locally, regionally and globally.
In accordance with this purpose we will follow the following guidelines:
We will support our own members going to the field as a first priority.
We will make sure our own current missionaries financial needs are met prior to adding new missionaries to support. We will monitor our missionary's ministries yearly and hold them accountable for our investment in their ministry.
Recognizing that nationals sharing the gospel within their own people group have a distinct advantage, we will give priority to the support of national missionaries prior to giving to expatriate missionaries.
We will give priority to support missionary activity to people groups where there is the greatest population and the least amount of missionary activity.
We will strive to support ministry to the Jews.
We will maintain a mission fund balance equal to at least two times the level of our monthly budgeted missionary support.
We will continue to encourage and provide financial support for short term mission trips according to our mission policy statement.
We will consider requests for one time gifts provided it meets the requirements of our mission purpose.
We will continue to support local missions provided they meet the requirements of our mission purpose.
We will continue to fund and support a mission conference.
Cleburne Bible Church supports these global missions with our finances and prayers: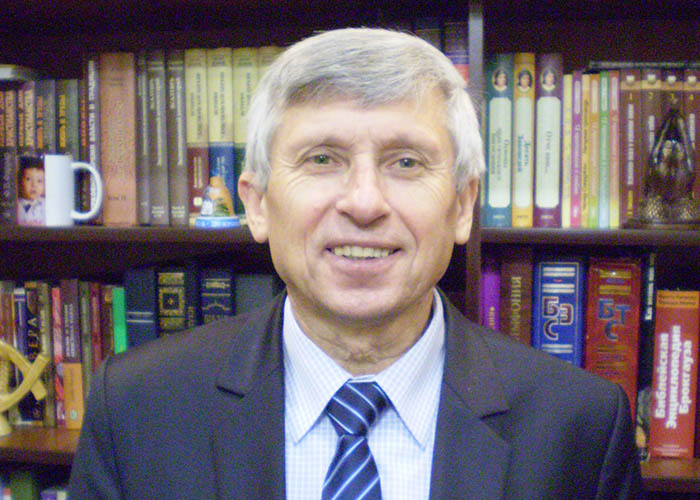 Sergei & Tanya Lazarenko
Ukraine Church
Cleburne Bible Church supports these global missions with our finances and prayers:
Cleburne Bible Church supports these local missions with our finances, prayers, and time: