What started as a small Bible study back in 1980, soon launched a mission that has literally changed thousands of lives in Cleburne, Johnson County, and far beyond through its multiple foreign missionaries. 
The Mission: To reach people wherever they are in their spiritual journey and nurture them into a maturing relationship with Christ. 
Moving to a modest storefront near the downtown square in the fall of 1980, this tiny band of believers grew to be known as Cleburne Bible Church.
In the fall of 1981 the church moved to a rented facility on Chambers Street, where there is now only a parking lot behind the Dairy Queen on Henderson Avenue.   At that point the church called a full time pastor.
Two years later the church body purchased an existing church facility on the corner of Pendel and Henderson.  That facility would remain the home of Cleburne Bible Church for 25 years.  During the next decade shepherding elders were selected, a youth pastor was added to the staff, an additional property was purchased and a family life center erected on that property across the street from the church facility, and the congregation continued steady growth.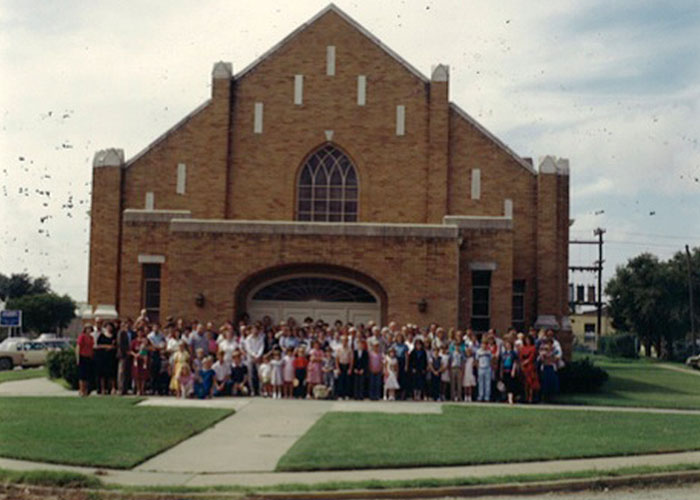 By the mid to late 1990's and into the early 2000's more staff was being added to the church, more ministries were being implemented, and the church was beginning to feel the need for relocation in order to accommodate the growth and ministry of the church.  It was in the fall of 2004 that the present property was purchased.  Construction began on the present church facility in 2007 and the church moved to its location in October of 2008.  
The motto of the church is that we are a place "where grace and truth make a difference." Indeed, we are grateful and give all glory to God for His grace in prospering the ministry of the church through the truth of His Word and for the changed lives of the people who have been and are being impacted by that ministry.